Services
Wallace Integrated Health Centre Services
We offer Naturopathic Medicine, Reiki and Counselling in a friendly, caring environment, devoted to YOUR needs.
Naturopathic Medicine is a system of primary health care using natural therapies, such as nutrition, botanical medicine, acupuncture, homeopathy, physical medicine and lifestyle counseling to prevent and treat illness.
Read more…
Our Dispensary includes nutritional supplements and herbs from companies with excellent quality control measures. They have been tested for efficacy by our practitioners and many of them are only available through health care practitioners and can not be found in pharmacies or health food stores. Some of the lines we carry include: Metagenics, Ascenta, Douglas Labs, AOR, Genestra, Unda, CanPrev, Pascoe, Laurier Herbs, Physica, Signature Supplements and more. These products are available for sale for the convenience of WIHC clients.
Online ordering is also available by clicking below. To order online, you will need your personalized prescription link. Please contact the clinic to obtain your link.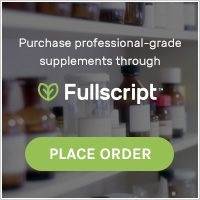 Counseling services offered include the evidence based practices of Cognitive Behavioural Therapy, Solution Focused Brief Therapy, Emotion-Focused Therapy, Mindfulness, Single Session Counselling, Short Term Supportive Counselling and Positive Parenting Approaches.
Massage Therapy is helpful for stress management, injuries, athletes and anyone who just needs to relax. Most insurance plans cover massage therapy treatments.
Reiki is a Japanese word meaning universal life energy, which is also referred to as Chi/Qi or Prana. Reiki techniques help to balance your energies, to relax and re-energize you. We are pleased to have Vi Ramlogan Murphy, of Reiki with Vi offering treatments at the WIHC.